The web at

your fingertips!
The web agency offers digital services for everyone: website creation, visual communication consulting, mobile development, graphic design & web technologies.
Cheap Web Design accompanies you
The digital agency puts its skills and know-how at the service of your online business. As an expert in digital business, it designs tailor-made web marketing strategies according to the objectives to be achieved and the expectations of the targeted visitors. It masters web and mobile development.
A fully web-based address
The digital agency manages all types of web projects from A to Z. In addition to technical website design, it creates striking graphic web design interfaces to impress leads. It takes care of the ergonomic design of mobile applications, the graphic charter, web referencing and the implementation of advertising campaigns.
The web agency is also involved in lead generation, sales development and customer retention. It creates effective digital strategies to capture qualified leads and increase the conversion rate on site.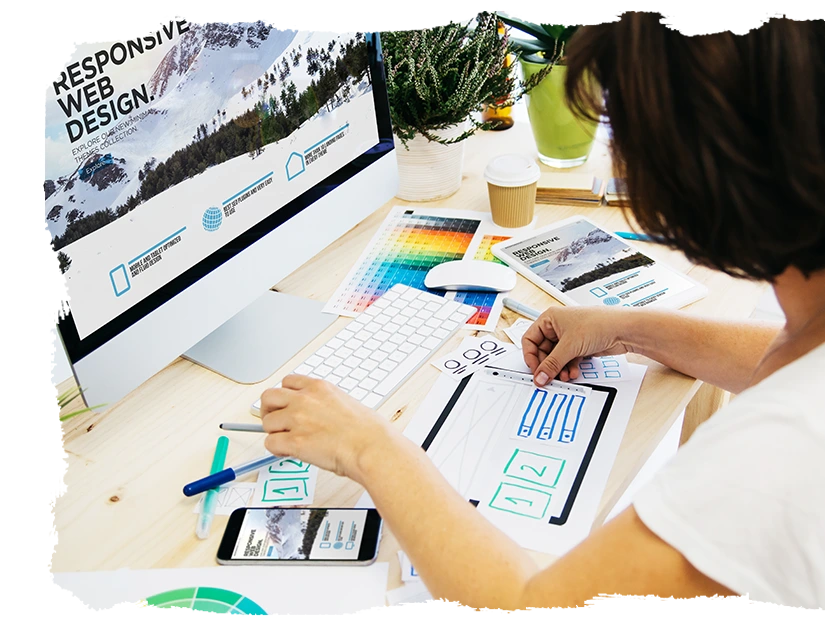 Creation & redesign of websites such as experts-chauffage.fr, mobile site, development of web solutions, chatbots and web technologies.

Creation of graphic elements, typography, quality images, logotype, graphic design, print media.

Design of communication plans, implementation of campaigns and various communication media.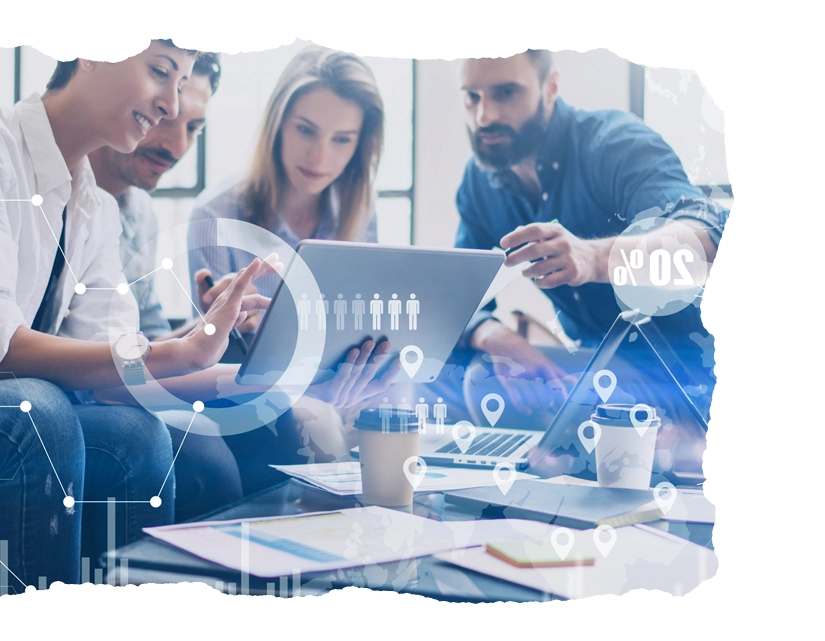 Website - All the chances on your side!
Digital marketing is not just about creating a website. To put all the chances on your side and develop your business, you must know how to put your assets forward and achieve a good positioning on search engines. The web agency will help you to define a relevant marketing strategy that will increase the traffic of your website.
It improves the website's tree structure by working its pages from top to bottom. She optimises titles, CTA buttons, menus, text content, images and banners by developing a tailor-made SEO strategy.
Creativity remains an infallible asset for boosting website or mobile application traffic. The digital communication agency uses its creative talents to serve your brand image.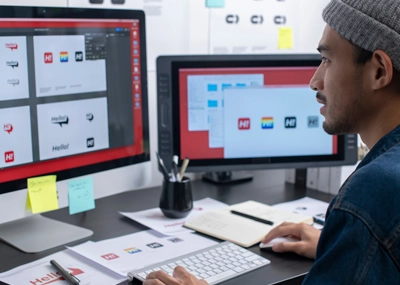 User interface creation, website and mobile application design, editorial graphics & computer graphics.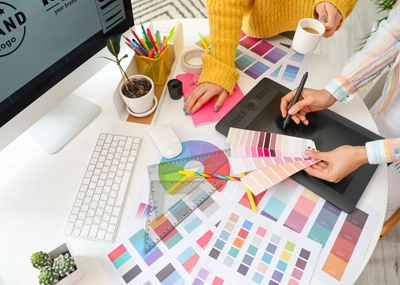 Definition of the typography of its visual elements, the graphic charter, the graphic design, the colour palette.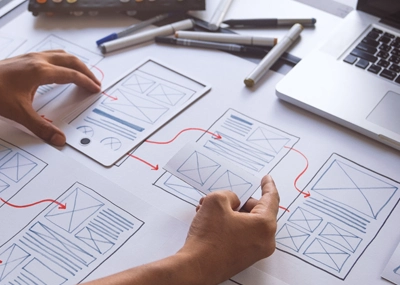 Design of interfaces, interactive products/services, centred on the user and taking into account his expectations.
Effective web marketing strategy
The success of an online business depends on the digital strategy adopted. The communication agency chooses the best web marketing strategies to obtain an excellent return on investment.
Development of a viral social media strategy to get more visibility on influential social media.
Creation of media advertising campaigns, online or through different communication media.
Development of a relevant content strategy by offering added value to its content on site.
Launching & monitoring of Google Adwords advertising campaigns, based on the concept of cost per click or CPC.
Optimisation of on-site content through SEO and a focus on added value.
Natural referencing strategy to boost your visibility
Improved visibility through natural referencing is based on meticulous and precise work that requires advanced SEO skills. The web agency masters the principles of Google's algorithms and works on websites according to their expectations. It verifies the relevance of the content, enriches it with keywords and key expressions related to the theme and takes care of the netlinking.
The SEO agency optimises the technical aspect of the site by improving titles, subtitles, tags and visual elements. To generate more traffic and increase sales, it adds CTA buttons and anchors pointing to other interesting pages on the site.
Website maintenance and optimisation
The digital agency takes care of the maintenance, upkeep and optimisation of websites in the medium and long term. It carries out periodic audits to constantly improve their positioning in search engine results. It guarantees the durability of your brand image.